RETIREE COUNCIL GOLF OUTING
Announcing
LOCAL 1211
Retiree Council
Golf Outing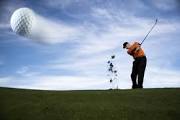 Scratch golfer, semi-pro, amateur, don't know a wedge from a hedge, a driver from a diver?
Got clubs that Taylormade, Pings, Nikes stopped at a garage sale 20 years ago.
Whether your a Tiger or tigger there will be fun for you at TopGolf.
You are invited enjoy a round or two of TopGolf and breakfast.
Where:  TopGolf         699 W. Thorndale Ave.,       Wood Dale 60101
When:  Thursday, June 5, 2014
9:00AM Registration
9:30AM  Breakfast
10-12NOON Golf
Reserve your bay today! Space is limited.  Must respond by May 20th.  Thank you!