Executive Board
John Braglia, Local 1211 President

Immediately after being hired a teaching and coaching position in District 211, John Braglia became involved in the Teachers'/Teacher Assistants' Council in order to participate in a local professional organization and more importantly to give back to the District and the profession. Over the last 27 years he has worked very hard to provide leadership that is service-oriented, and grounded in respect. John's leadership, organizational, and communication skills, as well as his political experience, have provided him with the insight necessary to realign and reestablish the goals and the direction of the District 211 Teachers' Union in order to meet the challenges of the 21st century. As Local President John has worked towards incorporating a new philosophy that he believes more accurately reflects the sentiments of the members, which at the same time has made Local 1211 more connected to the new political arena that now transcends conventional political boundaries.
Derek Fivelson, Local 1211 Vice President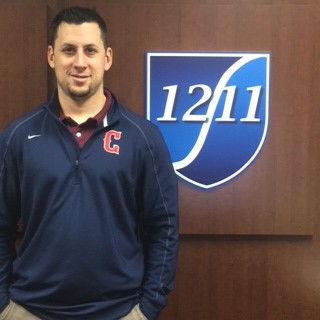 Derek Fivelson has been a math teacher at Hoffman Estates High School for 13 years. He's also the varsity baseball coach at Conant High School and coaches Math Team. In addition to being the Vice President of Local 1211, Derek is the head building representative at Hoffman Estates High School, chairs the Class Size Committee, and runs the website for Local 1211. Derek is married with three children. He has a B.A. in Mathematics and Secondary Education from St. Xavier University, M.A. in Education from Olivet Nazarene University, and an M.S. in Mathematics from Roosevelt University, where he currently serves as an adjuct professor in their Mathematics Department.
Gary Wilson, Local 1211 Treasurer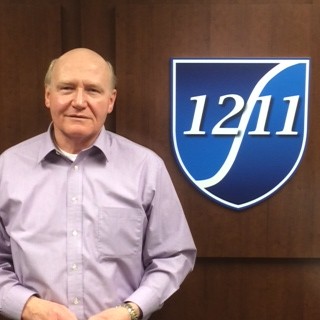 Gary and his wife live in Schaumburg. They have two children Jennifer and Brian. Both of them graduated from Hoffman Estates HS and Northwestern. Gary earned his BS in mathematics in 1973 from Bradley University where he met his wife and he earned his Masters of Science from NIU in 1976. Gary started teaching in 1973 in Harvey, Illinois and moved to District 211 in 1974 where he taught at Fremd until he retired in 2007. While he was at Fremd, Gary started teaching part time at Harper College. This is his thirtieth year as an adjunct teacher. Gary was an IEA representative in Harvey and has served as the 211 council treasurer, the Local secretary, and is currently the Local 1211 treasurer and the treasurer of the retirees chapter.
Anita Lee, Local 1211 Secretary
Anita Lee has been a Social Sciences teacher at Palatine High School since 2002 after previously teaching at Warren High School and in Korea.  Anita has a BA in Political Science from the University of Michigan and an MA in Education from the University of Michigan.  In addition to handling all communication for the Teachers Council and the Local, Anita is extensively involved in the Evaluation process for our teachers, including being the resident expert on PERA and SB7.